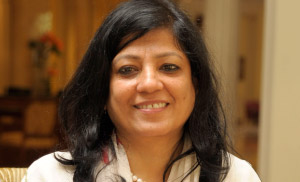 Independent Director (DOB. 04-05-1963)
Currently, Partner at J Sagar Associates; Also Director at Jubilant Industries Ltd
Extensive experience in all aspects of Corporate Commercial practice including Mergers & Acquisitions, representing multinational corporations and enterprises in large scale cross-border transactions, advice related to the establishment of new business operation, Corporate structuring, Joint Venture agreements, Asset & Share acquisition, Divestment, Franchising, Real Estate, Employment and Commercial contract issues
Ms. Priya has inter alia advised the airport operator in the privatisation of the Delhi airport, and has also advised one of the largest multinational cargo companies in setting up their operations in India. She has also been involved in assisting with the entry strategy structuring in the largest Foreign Direct Investment in the Mining sector.